About Us
From humble beginnings in 2009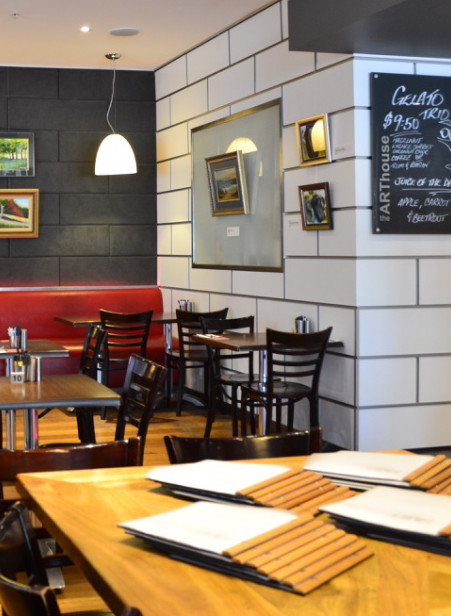 The Arthouse was established in 2009 at the Narellan Town Centre with the opportunity to create a boutique restaurant and cafe within the developing shopping centre. The Arthouse is a cultural hub that offers a warm and relaxed atmosphere for people to dine for breakfast, lunch or dinner. The walls regularly showcases local artists, with new exhibitions going up monthly! All artworks on display are available for sale and make a great gift for someone special. On a daily basis, art and science come together to make the perfect espresso, using award-winning AllPress Espresso coffee.
On behalf of myself and the team, I'd like to say how passionate we are about our food and service to local customers. Gary, Matt and the team all help to deliver exciting, delicious and fresh daily specials. We always have something new to offer, to keep customers coming back. We would love to welcome and serve you next time you're in the area!
Current Owners
Amy & Fiona
What's Happening Inside the ARThouse
We're still serving our delicious all day breakfasts and lunch everyday till 2.30pm weekdays, 3pm weekends! Open til 4pm for coffee's, cake and afternoon catchups!
We're currently only open for dinner service on Thursday evenings
Our menu is also available for delivery vis Uber Eats
Daily Fresh Menus
We love keeping it fresh.
Fresh Ingredients
Quality local ingredients first.
Creative Chefs
If we're having fun so are you!
Table Service
Take a seat, let us serve you!
Hot Air Roasted Coffee
Sounds fancy. Because it is.